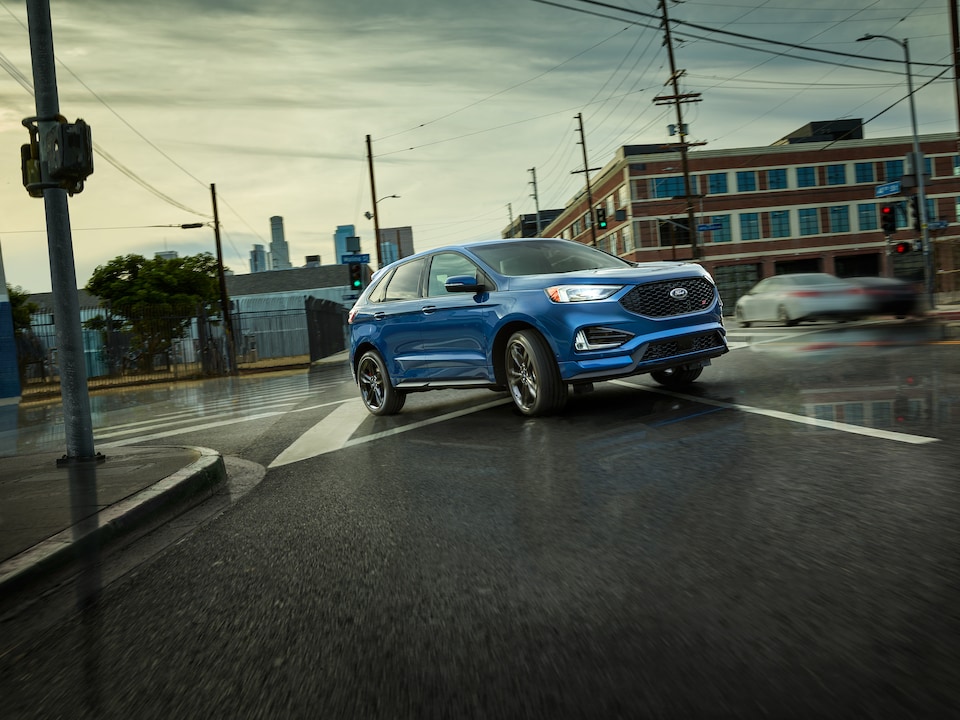 Just because it's an SUV doesn't mean it can't be bold and powerful. The 2019 Edge has it all, good looks, reliable power, and deliverable technology. Auto start-stop technology, eight-speed automatic transmission, active warm up and two engine choices, the Ford Edge will not disappoint. To discover more continue reading.
Making the Power
Two engines are available to power the Edge forward. A turbocharged, direct-injection twin-scroll 2.0L EcoBoost engine and an athletic 2.7L EcoBoost are available. These engines were engineered to provide ultimate power and performance while driving. Impressive 335 horsepower and 380 pound-foot torque excels on the road giving you an enjoyable and commanding experience.
The 2019 Edge gives the perfect amount of pickup, horsepower and torque you need to stay in the fast lane. The new Edge ST gives you Sports mode and thrilling driving experiences while auto start-stop technology is standard on the SE 2.0L EcoBoost engine. When the Edge comes to a stop, the engine automatically shuts off and then restarts when your foot releases the brake peddle.
All-Wheel Drive
No matter the conditions the AWD Edge will power through rain, mud, sand, and snow. The AWD uses sensors to monitor your tractions, helping you through harsh conditions. The 2019 Edge balances torque between the front and rear wheels to ensure robust handling and ultimate traction.
Attention to Detail
You'll get noticed in your new Edge. The new 2019 model is redesigned with a sportier finish. The restyled body, grille, hood, and wheels, as well as LED lamps and a 180-degree camera system, create a beautiful and sophisticated finish.
The details found in the interior exemplify quality and craftsmanship. You feel not only comfortable but modern with a top of the line instrument panel, door trim, center stack, floor console, and new rotary e-shifter. The rotary gear shift dial gives you more room and opens up space.
If these capabilities match your fast lifestyle, come to our dealership in Winneconne WI, and we'll talk finance with you. If you are unsure how to get here, you can check out our directions page. We can't wait to meet you!